1. Sangu Delle
An author and entrepreneur graduated from Harvard with highest Honors in African Studies and Economics and an MBA where he was awarded the Thomas Hoopes Prize, the reverend Peter Gomes prize for Citizenship and Leadership and the Philippe Wamba Prize. In 2011, he was nominated by esteemed Harvard professor Henry Louis Gates Jr. and selected by Fortnight Journal as one of the promising leaders of the Millennial Generation and in 2005 featured was featured in Time Magazine as one of 25 future world leaders and in 2014 by Forbes as one of the 30 most Promising Young Entrepreneurs in Africa.
Sangu is the founder and executive president of the African Development Initiative, a social entrepreneurial organisation dedicated to investing in opportunities to improve the health, education and economies of communities in low-recourse settings.
2. Ato Ulzen-Appiah. 
The co-founder and director of the GhanaThink Foundation a Ghanaian think tank and NGO which is involved in human resource development across the country. BarCamp, JuniorCamp, Kumasi Konnect, DiasporaCamp are some of the platforms his organisation uses to create personal, entrepreneurship and career development through the country. He is an MIT and Stanford University graduate and loves technology to its bit. He has on recent times made it to Davos representing Ghana at the World Economic Forum.
3. Deborah Ahenkorah
The founder of Golden Baobab an NGO which awards children literary writers across the African Continent. Every year nominations are open and the winners are awarded $20000 annually. She is currently the Curator of the Global Shapers community in Accra, Ghana.
4. John Armah
The Executive Director of Ghana Center of Entrepreneurship, Employment and Innovation. Known as the youngest contributor to the budget of Ghana with his idea which is now the Youth Enterprise Support which provides funding to young entrepreneurs through government. He hosts a Radio Show known as Startups and serves as business consultant to most celebrities in Ghana including Samini, Obrafour and Hammer. He is a member of the World Economic Forum Global Shapers Community, Africa 2.0 foundation, Advisory Board Member of Next Wave Africa.
5. Fiifi Baidoo 
The Co-founder of iSpace Foundation a co-working space for technology oriented start-ups in Osu, Accra. He served as managing member of Google Developers Group and a program coordinator at Google Ghana.
6. Scofray Nana Yeboah 
An author, columnist, consultant and a transformational and branding coach. He young man who has being involved in lots of social discussions in the media has also made a name for himself as a passionate changemaker helping other young people to discover their talents across the continent. He is the CEO of Zoweh Global Consult.
7. Sara Nana Yeboah 
The co-founder and vice president of a charity organisation, The Sangy Foundation. She has through her organisation renovated schools, hospitals and libraries. As a professional nurse, she founded the Sangy Nursing Services which offers free health screening in homes and events across the country. She is also featured on TV and Radio shows as a health consultant. Her initiatives include Tech Meets Health, Glam School Project, Back to School Project, XHealth Watch etc.
8. Israella Kafui Mansu
The founder and CEO of Mansuki Ghana limited a company that produces cosmetics from local products. At a very young age, she has distinguished herself with special recognition from the president and awards from South Africa and Sweden. She now employs lots of young people and experts her products to Europe, America and Asia including other countries in Africa.
9. Fred Deegbe 
The founder and Chief Shoemaker of Heel the World, (HTW) a shoe manufacturing company in Ghana and son of famous Ghanaian Preacher Dr. Fred Deegbe.He uses his platform to give employment and teach young people how to start a company. An Ashesi University Alumnus, he is the past curator of Global Shapers in Accra. He was in 2012 awarded by the president of Ghana for outstanding performance in the fashion industryand is married to another Fashion Icon, Duaba Serwaa.
10. Farida Bedwei 
A disabled software engineer who has won the heart of so many people. She got Cerebral Palsy when she was 10 days old, and was home schooled by her mother until she was 12 years old when she entered mainstream school for the first time. To the surprise of all, she excelled and has risen to become one of the top software engineers in Ghana. She always asks people what their problems are, because if she has being able to do it.You don't have an excuse. She was awarded a special award by the President at the National Youth Achievers Award in 2012. She is currently the youngest board member of the National Communications Authority.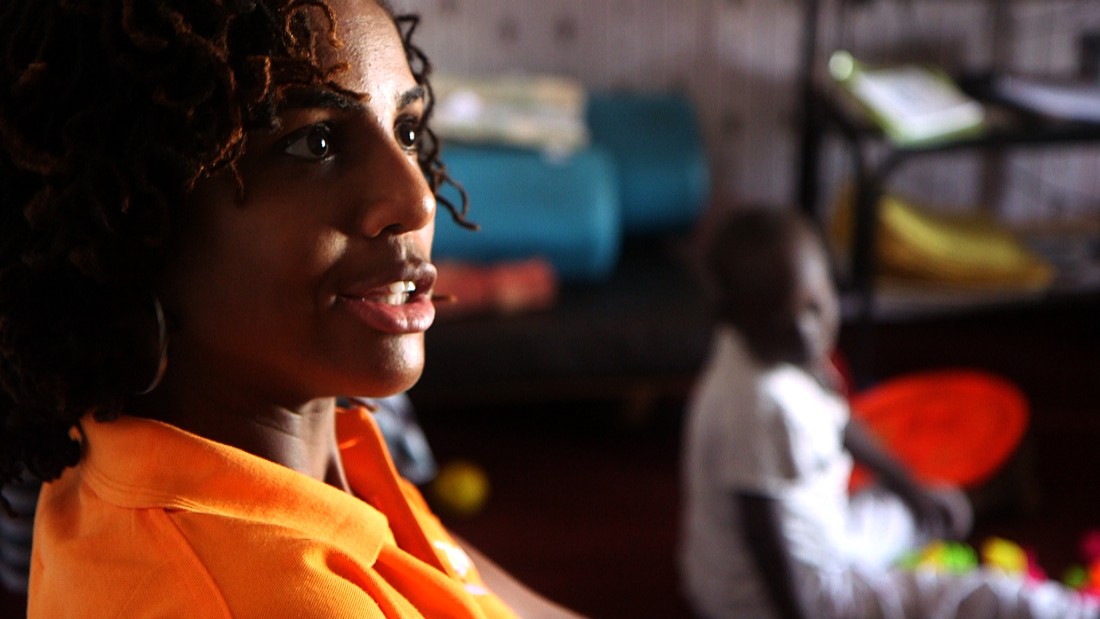 11. Leslie Addae
The curator for TedxLabone which he has transformed into TedxAccra after the huge success of its first edition. He used the platform which featured lots of influential personalities in and out of the country. He is a co-founder and CTO of a ProMobileGH a Technology company in Ghana.
12. Gary Al-Smith 
An international young passionate sports journalist who worked with Citi FM in Accra and currently at Joy FM. He has featured on Super Sports, CNN, BBC and TV3 as a sports correspondent traveling across the continent covering and reporting on sports stories. He is a member of the Global Shapers Community in Accra.
13. Bernard Kevin Clive
An author and personal branding expert in Ghana. The young man who has authored about 15 books is a leading podcaster and Amazon bestselling author in Ghana. He is the Founder of BKC Consulting a leading consultancy firm for start-ups in Ghana.
14. Emmanuel Quarmyne 
The co-founder and country director of the ABAN (A Ban Against Neglect) a women empowerment program he co-founded with friends. The story of ABAN came from when Emmanuel and Callie Brauel met whiles working on an NGO management class. They discovered a problem where millions of plastic water bags were being littered all over Accra. They then started a mock non-profit that turned this waste into up cycle's products. Soon they became particularly became concerned with plights of injustices of young women on the streets. They then decided to join hands to create solutions by empowering vulnerable homeless young women to create products out of recycled plastic littering the streets of Accra.
With a seed funding they won from a competition they recruited their first class of 12 young women from the streets of Accra into a property in Aburi. Today they have built a home for young women, some who even have kids, educate them by training them in their trade of interest and support them with StartUp capitals of GH¢500. You could imagine how girls picked from Tema Station now speak fluent English.
15. Albert Kusi 
The CEO of LEC Holdings which comprises of LEC foundation, LEC Creativity International and LEC University College. A graduate from the University Of Cape Coast, Albert Kusi is arguably one of the most influential young personalities having toured the length and breadth of this country with several conferences from his Firm's LEC Creativity International as Success Conference, Graduate Corporate Connect, etc impacting thousands of lives yearly.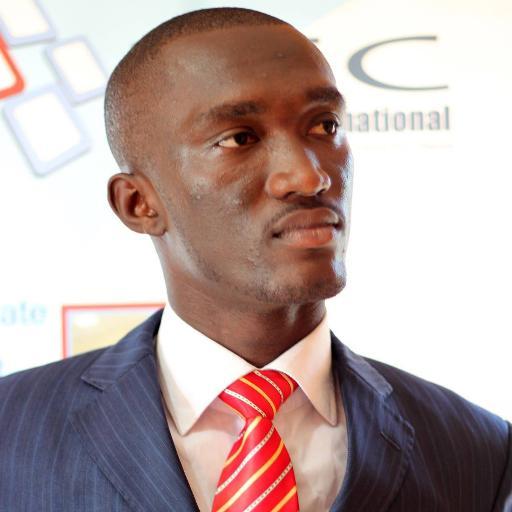 16. Regina Agyare
Software developer and social entrepreneur who run Soronko Solutions a social enterprise that uses basic mass technology to drive human potential. She created Tech Needs Girls, a mentorship program that mentors girls to lead and innovate by learning to code. Her story was featured in Lean In for Graduates by Sheryl Sandberg COO of Facebook and Impatient Optimist by The Bill and Melinda Gates Foundation. She is a Mandela Washington fellow, an Aspen Institute New Voices Fellow, GOOD Fellow and a Global Shaper of the Accra hub of the World Economic Forum. She was featured on CNN African Startups, Aljazeera, BBC and other global media platforms.
17. Gideon Marcel Commey
A climate reality leader in Ghana who founded the largest youth led environmental movement in Ghana called Ghana Youth Environmental Movement. The movement also organises an annual Climate and Environmental summit called the POWERSHIFT.
18. Emmanuel Nyame
The CEO and Founder of Dream Pathway International (DPI.) and the Chairperson of Ghana Start-up Cup a Business Model Competition. He has served a number of startups globally, including his recent client "HacherHouse International," based in the United States, as well as "Youth Entrepreneurship Challenge," based in Israel. Some notable entrepreneurial milestones include: A guest author for "2 Billion under 20" an online book composed of stories from young entrepreneurs under 20 years who are changing the world.
It includes writers such as Stacey Ferreira, Thiel Under 20 Summit Group, a group set up by the Thiel Foundation consisting of StartUp Entrepreneurs under 20 years old who share ideas, form partnerships, and discuss relative issues. He was currently honoured as a fellow of Kairos Global.
19. Jeremiah Buabeng
Executive Director and lead consultant of Matrix Institute. An astute and accomplished young motivational speaker, he spends every week averagely speaking at two events. He is the Executive director of Matrix Institute a motivational school he established to train human recourses in Ghana and abroad. The host and brainchild of Accra Youth Summit and other several motivational seminars, he is described as a personal development coach and an author he has inspired lots of people to write their own books and start something entrepreneurial.
20. Adowarim Lugu-Zuri
The 20-year-old founder and director of Wazuri. An innovative coconut sales and distribution company in Ghana. As a student, she owns a lot of acres of coconut plantation in two regions and weekly supplies over 5000 pieces of coconut to customers.
(H/T Prince Akpah)
-Source: OMGVoice